TFF in the News
Promotions at Foundation Radio (FR)
Bamenda - Cameroon
February 2009
Bamenda, Cameroon (February 2009) - Foundation Radio is pleased to announce that it's own Ms. Gladys Akwanka formerly Chief of Programs, will become Station Manager. As current station manager, Christopher Forgwe will take up higher responsibilities as Senior Advisor for both FR and The Fomunyoh Foundation.
Many listeners and colleagues refer to Gladys Akwanka as the "anchor or bedrock" of the broadcast team. Gladys is a broad-spectrum journalist with a mastery of the French and English languages and over three years of professional experience. Prior to joining FR, Gladys worked as news presenter for Magic FM and Tchoubet Broadcasting Corporation (TBC) in Yaounde, and Abakwa FM radio and CNTV in Bamenda as radio and TV presenter. Gladys holds a Bachelors Degree (BA) in English from the University of Yaounde, and a Bachelor's Degree (B.sc) in Mass Communication with Advertising as a specialty from the Advance school of Mass Communication (ASMAC) in Yaounde.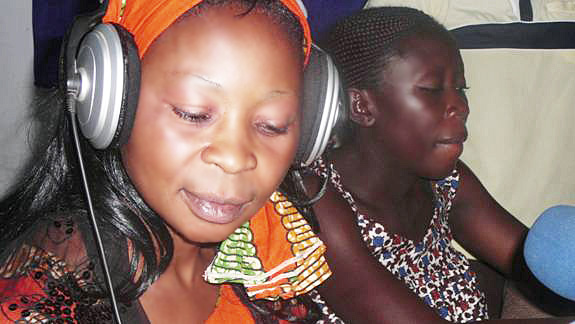 Chris Forgwe began his career in radio stations in Recife, Brazil; Senders Freis, Berlin; Radio Voice of Germany; The African Institute for Economic Development (INADES Formation); Kampala and Mbarara in Uganda; and the National Station of Radio Cameroon. In his over a decade career with Radio Cameroon (CRTV), Chris produced programs for the educational department, and headed the service for school broadcasts.

Chris graduated on the Dean's list with a Bachelor's Degree in Fine Art and Humanities from Hope College in Holland, Michigan (USA), and obtained a Diploma in manpower administration from the State of Michigan's MTU. Chris has been FR station manager from inception. His new responsibilities will allow FR and TFF to draw further upon his broad experience and expertise in launching other new initiatives.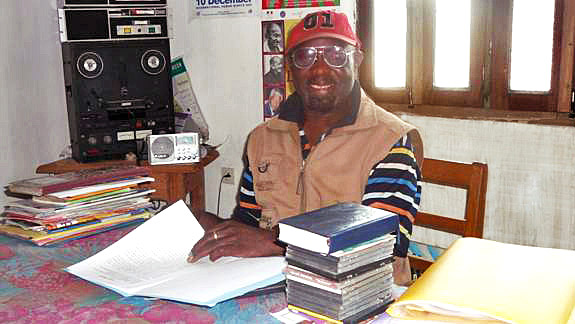 Outgoing Country Director Stateson Awa expressed his approval of the recent promotion: "FR is so proud of Gladys! She is very committed, outgoing and ingenious. Gladys is a great example to Cameroonian women who are interested in the field of broadcasting; with hard work and dedication there are no limitations to ones goals. Keep up the great work" On Chris Forgwe, Stateson Awa had effusive praise for his commitment, creativity, and expressed gratitude that other entities of the Fomunyoh Foundation will benefit from what FR already treasures.