TFF in the News
The Fomunyoh Foundation appoints new Country Coordinator
Bamenda - Cameroon
February 2009
Bamenda, Cameroon (February 2009) - The Fomunyoh Foundation (www.tffcam.org) is pleased to announce that Mr. Jespa Ajereboh, previously Project Adviser, has been appointed Country Coordinator in February 2009. Jespa will be stepping up to fill the shoes of our irreplaceable Awa Stateson, who is leaving to pursue further educational studies and professional development in the United States. Stateson has worked for many years with Jespa and is confident that Jespa's dedication and professionalism will keep the team steered in the right direction.
Jespa is a former student leader and a dynamic Human Rights and pro-democracy activist. He has recently served as a High School Lecturer in the Extreme Northern Region of Cameroon. Jespa is a 2008 Summer Fellow in Public International Law at The Hague Academy of International Law at The Hague, The Netherlands. He has served as a long-term international election observer during state and national elections in Nigeria in 2007, and played a similar role in Ghana during the parliamentary and presidential elections of December 2008. These election-related missions were conducted under the auspices of the Washington-based National Democratic Institute for International Affairs (NDI) and the Atlanta-based The Carter Center, respectively. Jespa holds a B.A. in Geography and a Bachelor's degree in Laws (LL.B) Universities of Yaounde I. He also holds post-doctoral degrees from Universities of Yaounde II, Post-Graduate Diploma (Maitrise) in Political Science and a Post-Graduate Diploma (Maitrise) in Law.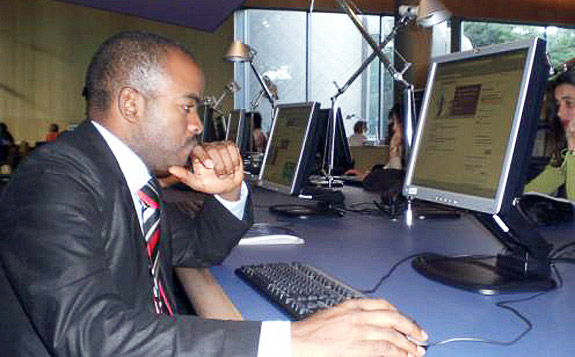 Mr. Stateson Awa, who served as the TFF Country Coordinator all these years, is a graduate of the Government Technical High School Ombe, a holder of a diploma from the Higher School of Telecommunication in Yaounde, and a general engineering diploma from the City and Guilds of London. Stateson worked for five years with the Ministry of Telecommunications of Cameroon and another 10years as the chief of Telecommunication service of Cameroon Airlines in Donala, during which time he attended many refresher courses at Bulls and SITA ( Societe Internationale de Telecommunications Aeriene) in France, and on ALPHA III (Air Transportation Service) in Gabon. "Grand States" as he is fondly referred to, has played a remarkable role in FR and will be missed dearly.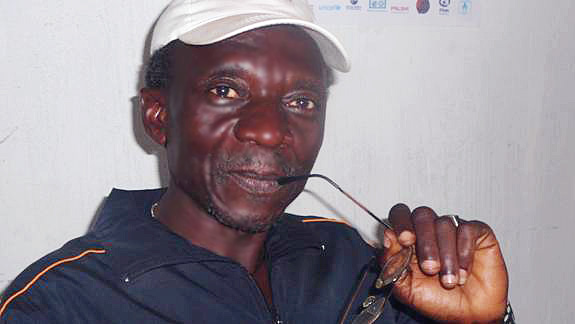 Dr. Christopher Fomunyoh, President and Founder of The Fomunyoh Foundation expressed his thanks to Mr. Stateson and the entire staff: "words can't express my appreciation. Stateson's remarkable leadership and "technical-know-how" has guided the team through uncharted waters and he will be missed dearly. Most importantly, he has held fast to the principles of TFF/FR by providing leadership opportunities for up-and-coming journalists on the team and showing the youth of Cameroon that they too can emerge and become leaders". God's speed Stateson!
Mr. Stateson takes a personal tour of various US institutions,
including the US Congress and Capitol Building
Mr. Stateson together with Mr. John Fomunyoh
of the Fomunyoh family
John Fomunyoh and former TFF summer intern and John Hopkins University graduate
Angela Stephens
Two friendly members
of the Capitol Hill police