TFF in the News
8 March 2016: The Fomunyoh Foundation, TFF, Honours Women
March 8, 2016

As Cameroon joins the international community to Celebrate the 2016 edition of Women's Day, The Fomunyoh Foundation,TFF, pays a deserving homage to the womenfolk.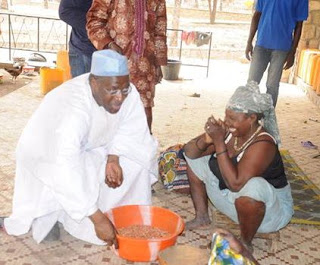 SUPPORT TO LOCAL WOMAN: FAR NORTH
The President of the Foundation said there are ordinary women doing extraordinary things and are succeeding, oftentimes through very challenging circumstances.
"Women of all age groups, from all regions of our country are but a small prism, through which we see the abundance of positive energy and exceptional potential, philanthropy and kindheartedness.For The Fomunyoh Foundation and in my personal capacity, I say thank you; congratulations. I wish Cameroonian mothers, grandmothers, wives, daughters, nieces, aunts and cousins, a happy International Women's Day, March 8, 2016," he said.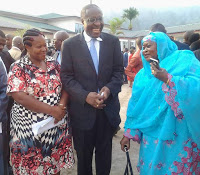 SUPPORT TO LOCAL WOMAN: FAR NORTH
Dr Christopher Fomunyoh was speaking in Buea March 4, on the occasion of the '2015 Man of the Year' Guardian Post Newspaper Award conferred on him.
He added that there aren't as many philanthropists around the world than our mothers and grandmothers, our sisters, daughters, nieces, aunts and cousins.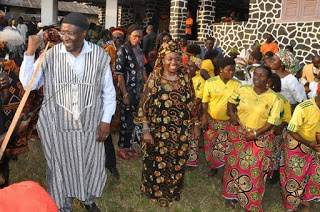 SUPPORT TO LOCAL WOMAN: FAR NORTH
He said he has met incredible women with wonderful uplifting experiences of philanthropy, goodness, kindness and humanity to share as he crisscrossed Cameroon.
Dr Fomunyoh remembered late Mrs Marie France, a grandmother who first trained as a reverend sister and later left sisterhood to run an orphanage for close to 100 (one hundred) children in Bertoua. He also praised Dr. Djibrilla Fatima Sidiki, in Maroua in the Far North region whom he said,is actually out and about at the grassroots, organizing women in rural areas across the Grand North and giving them new skills and opportunities to improve their lives.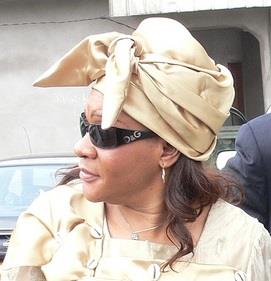 MRS IKOLO : BONANDALE QUEEN
He spoke of Commy Mussa, a young journalist and social activist based in Bamenda, who, rather than stick solely to her pen, is working to build the capacity of women local councilors in Nkambe.
Ms Nakinti Besumbu, is another young journalist from Ndian Division in the South West region who , to the TFF, runs an initiative called "Rescue Women" to train girl children in information technology and new skills that can make them more successful citizens,despite the challenges of funding, The TFF President also mentioned Mrs Leocadia Mandeng, a single mom from the Ocean Division of the South Region, who is striving to succeed as a business entrepreneur so she can pay her children through school while at the same time looking after the children of other people less privileged than she is.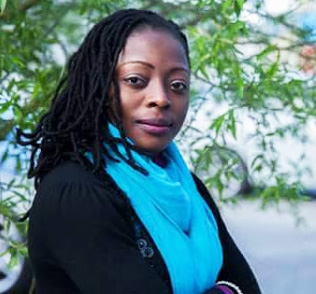 COMMY MUSA : DOING WOMEN PROUD
The work of Mrs. Dzebong Octavie, president of the "Association Ngong" du Nde" in the Western region which mobilizes market women and enhances their capacity to sustain themselves economically, financially and socially, was also mentioned.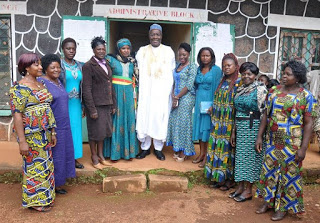 SUPPORTS DONGA MANTUNG COUNCIL WOMEN
Again,the efforts of Mrs Ikollo Jacqueline, Queen of Bonedale, Douala in the Littoral region, who is a geologist by training and who, rather than go make money working for big oil companies, is spending time organizing women within Sawa communities and in chiefdoms in other parts of the country, to Dr Fomunyoh, can never be forgotten.
The tribute did not leave out the young, dynamic, hardworking Grace Sil from Yaoundé in the Centre region who trained in Europe in very specialized skills and returned home hoping to find opportunities to serve her country.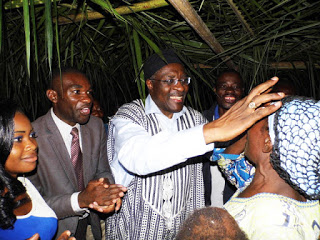 BLESSINGS TO WOMEN
Dr Fomunyoh reminded all women that they must be part of the conversation about our country's future.
The Fomunyoh Foundation,TFF is a non-profit organization and a dedicated group of Cameroonians who support charitable causes and assist individuals and movements working for democracy and human rights in the Republic of Cameroon.
Source: Solomon Amabo's Blog