TFF in the News
Senior Staff of German radio Deutsche Welle at Foundation Radio

Francoise Greber, who is the German-based radio Deutsche Welle (DW)'s director for Central Africa in charge of partnership and distribution, was recently in Bamenda, North West Region of Cameroon, to visit Foundation Radio (FR). This maiden visit was greeted with loud claps and cheers from FR management and staff to welcome and thank her for the great partnership that has existed, and has the potential to continue to exist and grow, between the Bamenda-based FR and Bonn-based DW.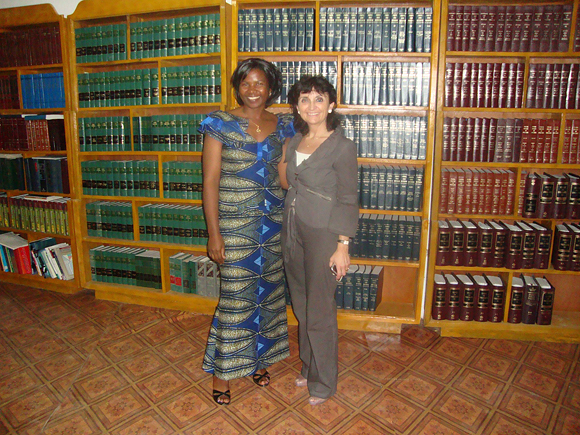 To find ways to further continue to strengthen the partnership, Francoise held a series of meetings with the management and staff of FR, inspected the radio's installations, made recommendations, and gave dozens of DW CD programs to FR as a measure to continue to ensure that FR's listeners are always served with current and sufficient DW programs. The FR broadcasts live and CD programs of Deutsche Welle on a daily basis.