TFF in the News
Cameroon: Third Anglophone Senator dies
November 17, 2014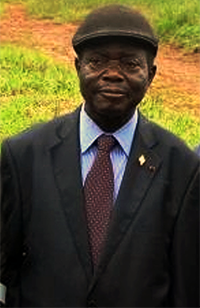 The CPDM Senator for Donga Mantung Division, Jikong Stephen Yeriwa died on Saturday, November 15, just when his counterpart, Senator Francis Nkwain was being lowered to his abode of no return in his native kom land.
The death of Prof. Jikong Stephen brings to three the number of senators that have died in the less than two year old Senate. Fon Lucas Njifua of Fontem died in April and Bochong Francis Nkwain in October.
Senator Jikong Stephen made a tour of his constituency two months ago in August.