TFF in the News
Budget drops for Batibo Council; Mayor says it was realistic
December 8, 2014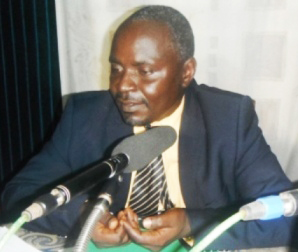 Councillors of the Batibo Rural Council have adopted a budget of over 663 Million frs CFA for the 2015 financial year. The voting took place during a budgetary session that held on Wednesday December 3, 2014 at the news council chambers. The session, the last of the year, was presided over by the Senior Divisional Officer for Momo, Justine Ngong Dieudonne.
According to the Mayor of the Batibo Council, Tanjoh Fridrick Tetuh, the budget was innovative in the sense that it projected a triennial investment plan for the Council. He explained that though the budget witnessed a drop as compared to that of 2014, it was realistic in that they budgeted on what they could collect unlike previously when they over-budgeted and could not meet their target.
The Mayor explained that one of their greatest worry was government's inability to meet up with its financial engagements with the Council reason why some projects could not be realised on time.