TFF in the News
TFF Country Coordinator, Jespa Ajereboh, on Radio Africa International (RAI) broadcasting from Vienna, Austria.
RAI, Vienna Austria
August 22, 2009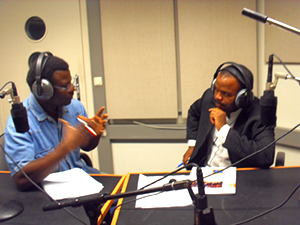 TFF Country Coordinator Jespa Ajereboh was a special guest this afternoon on Radio Africa International (RAI) broadcasting from Vienna, Austria. Jespa explained the Fomunyoh Foundation's activities assisting civil society groups, educating the public and raising awareness on HIV/AIDS, and supporting nascent media organizations and humanitarian causes in Cameroon. He also discussed the importance of the Foundation's Radio station as an instrumental tool of citizen outreach and awareness raising which are highly needed, especially in the developing world. Jespa stated that so far, the Foundation had conducted activities in the Littoral, North West, South West, and Western regions of Cameroon, and is eagerly planning to expand its activities to other parts of the country as additional resources become available.
Jespa Ajereboh, who is a lawyer by training, is in Austria to attend an international seminar as part of the Salzburg program where issues related to the international justice system, human rights and constitutionalism are taught by world-renowned experts. Jespa was quizzed on some of these topics during his interview with journalists at the Radio Africa International. In a unique technical hook up, RAI technicians dialed in, directly from Cameroon, Foundation radio's senior adviser Chris Forgwe who participated 'live' in the interactive broadcast.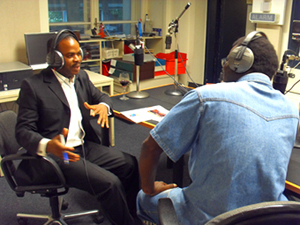 Mr Ajereboh also plans to explore avenues for greater collaboration between Foundation Radio in Cameroon and RAI Vienna, Austria, so that cultural, informational and other programs produced locally in Cameroon, can be aired by RAI Vienna to a global listenership. TFF's Foundation radio already has a similar cooperation agreement with the German Radio Deustche Welle. Mr. Ajereboh will visit other potential partners in Austria, then make brief stops in Moscow, Russia and Paris, France prior to returning to Cameroon.